2010 RDX Racedesign Peugeot 207 cars wallpapers and previews
The new 2010 RDX Racedesign Peugeot 207 component can be exchanged with the original front of all 207 models until its facelift in 2009.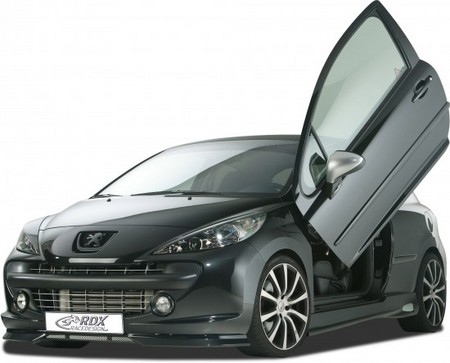 The price of 169 Euro including VAT includes the mounting material and the grid. Of course, the delivery includes a component part certificate by the German Technical Control Board (TÜV).The body kit also adds RDX headlight blends which are price tagged at 49 Euro.